Opening to the public with a business website
By now, there is no doubt that a company needs a certain web presence on the Internet. No matter how big or small our business is, it is an element that will make potential clients end up visiting us or making use of the services or products that we provide. Making good use of a business website can make a difference with our competitors.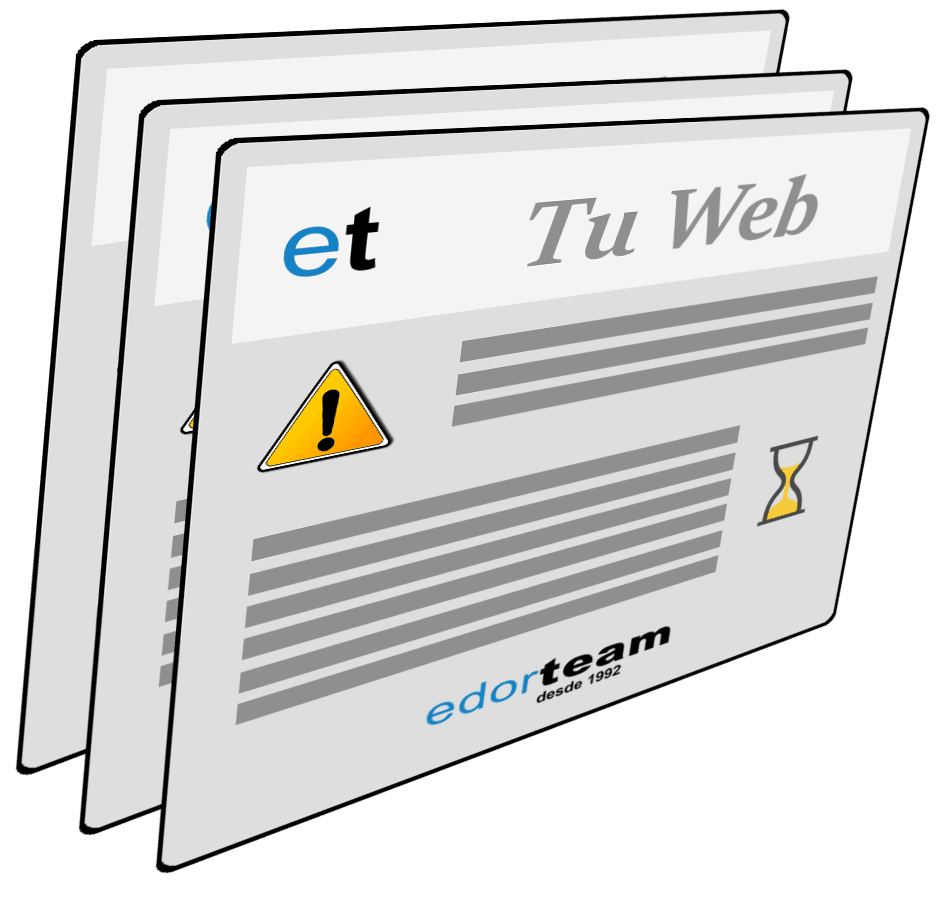 In this series of publications, we are going to show you different types of websites according to the business needs or objectives of different companies.
The most common types that we can find of websites can be cataloged within the following formats:
The social media they are currently a essential element in business development . These are essential tools to give visibility to our business on the Internet and to carry out communications with the users of these social networks at a negligible cost.

Social networks as a meeting point
Social networks have the inherent property of being able to connect directly with our target audience. Social media users tend to use social media to interact with each other. If we locate a business profile within the social network and we manage properly , users will continue our updates thus creating a communication channel that can be bidirectional depending on the type of company profile to which we belong.
We must bear in mind that each social network has a social mass defined of registered users. It will not have the same audience Facebook that Instagram or Flickr . We must correctly measure how to address each of these social networks. Generally, the marketing tools of these social networks offer us a breakdown of the statistics of the users who are following us. Usually do not provide individualized data access , but provides us with statistics that allow us to study the general characteristics of our audience.
To give an example, the population group that follows a public profile of a soccer team will not have the same population group as the followers of a publisher specialized in technical books on home automation device programming, as it is a specialized professional sector and the team football a more general group.

Updates, notifications and releases
The basic principle of marketing is to get our brand image or advertising campaign to our target audiences . If we use social networks for this purpose, it will be important to communicate the news related to our company to the public.
It will be important to decide the character that our company will have within social networks. It would not be proper or expected, for a bank with a presence on social networks to treat you and post videos of kittens on their profile.
A certain profile of behavior is expected according to the "prejudice" about the type of business that is being managed.
On the contrary, if it were a bank oriented almost exclusively to a young public, it could be a perfectly valid strategy. It will be essential to maintain a constant level of internal coherence, so as not to generate ups and downs in the editorial line.
It is important do not saturate this communication channel with advertising . It can have an adverse effect and cause users who follow the social profile to leave it. Providing useful information and interacting with the subscribed user base will be the most recommended social actions.
Marketing and customer service on social media
The social networks used by the company, as we have seen previously, do not cease to be tools of marketing and of contact with the user final . There are companies that have incorporated part of their customer service into social networks. This is because their target audience feels more comfortable communicating through Facebook than not accessing a web environment to fill in their data to wait for a customer service member to provide the required attention.
If this is our case, we must be prepared to respond and act accordingly . If we provide part of the service to the public through this medium, we cannot pretend that responding once a week to all these communications will be enough, we must provide a response time that is shorter, the better.
If our company wants to enter the environment of social networks, it must enter assuming the environment in which it is located. It cannot pretend to be something that is not nor that its users use certain protocols if they are not within the essence of the social network.There are many companies that have quickly been encouraged to participate in the game of social networks, but these are not They have been able to adapt to the requirements that they demand to participate in them to be really effective. Among the companies that meet these characteristics, they tend to be small companies or freelancers who do not have the ability to maneuver to dedicate resources to this effect.