 Upgrade to advanced electronic signature
Flexible and easy signature solution por iPad
Send to your iPad any kind of file to sign with ET Firma. Your customers will be able to review and sign directly on screen with advanced electronic signature system. That means signer's biometric data, date and time are captured, so contract is legally binding.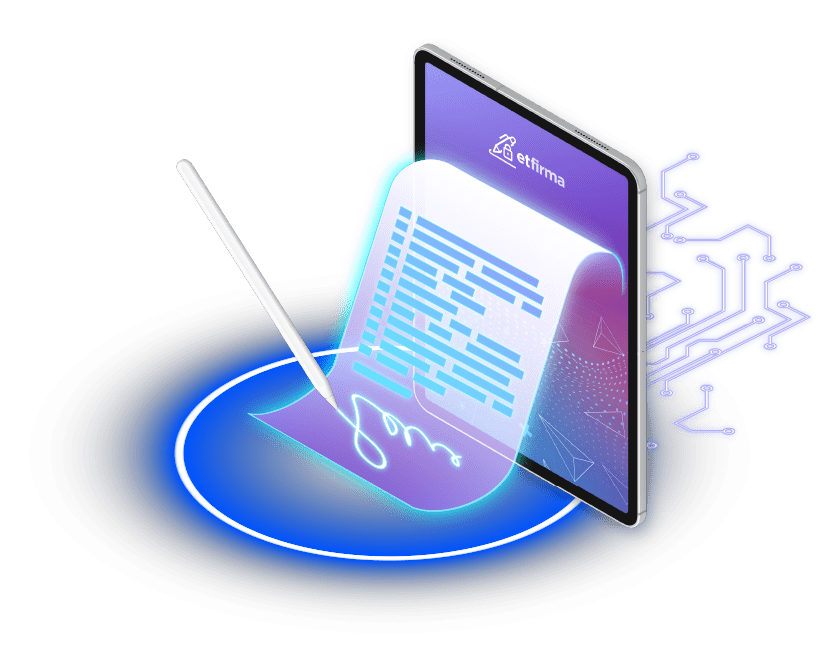 What are the advantages of the advanced electronic signature?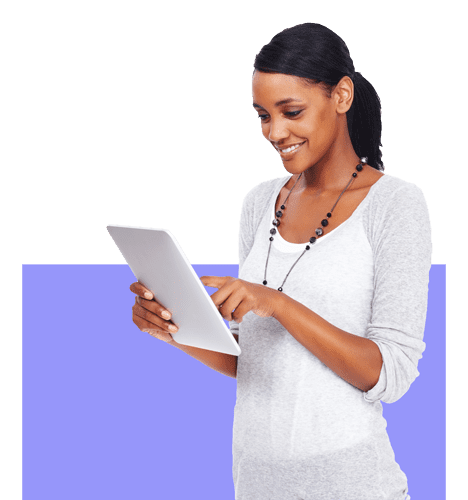 Signer's ID is linked from biometric data.
It is impossible to modify the signed contract afterof, as well as to alter the date and time.
Certificate includes LTV (long-lived signature) with which its authenticity can always be verified.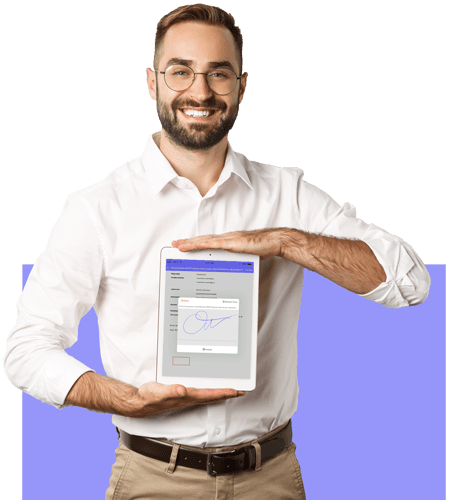 Improve your company's document management system.
Enhance the way you close a deal and other routine processes.
Upgrade the user experience you offer to your customers.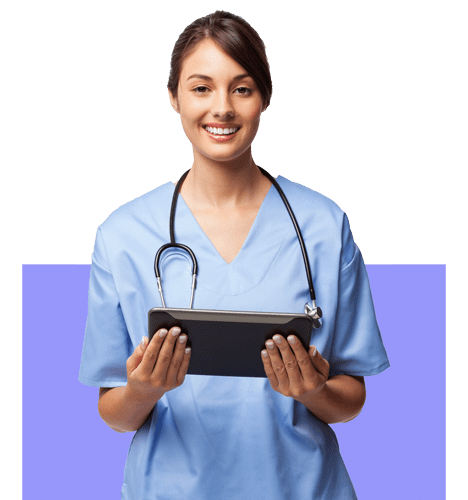 Having an esignature solution will reduce your waste generation (especially toner).
Stop using paper and leave behind its risks and disadvantages.
Save on ink and printer maintenance costs.
Get your free trial
Contact us with your company's requirements and get a free non-binding trial, only for you.
Fast, convenient and paperless signature process
This is ET Firma's contract signing process. Have your contracts signed in just a few seconds with legally binding technology.
Send a contract to your iPad
You can sign any kind of printable file: Word, PDF, images, spreadsheets … Just select and send it from your computer to the tablet via Wi-Fi.
File is displayed on iPad screen
With other esignature technologies, you sign on a small touch device and you can't read the content directly on that screen. ET Firma lets your customers review on screen what they are signing, which is much more reliable and transparent.
Sign on page and area you want
As if it were paper, select any contract part and sign with Apple Pencil, which will capture signer's biometric information: speed, acceleration, pressure, angle… Captured data is encrypted and attached to file.
Signed contract returns to your computer
After signing, the contract returns to the computer and is stored in a way that prevents any subsequent modification thereof. Signed contract will contain a digital LTV (long-lived signature) certificate and a time stamp.
Legally binding advanced electronic signature
ET Signature meets the technical and legal requirements to be classified as an advanced electronic signature, this means that signed documents are legally binding.
Advanced electronic signature requirements
Requirements for a legally binding paperless document signing:
It must be linked to the signer's ID in a unique and non-transferable manner.
It must allow its identification.
It must be created using data that the signer can use with trust and has exclusive control.
It must be linked to the data in the signed document preventing any subsequent modification thereof.
High-accurate biometric data
ET Signature captures with accurate precision all kinds of signer's biometric data, even beyond the requirements of standard regulations:
Time stamps each point of the signature. This feature calculates speed and acceleration of each stroke.
Pressure.
Angle of inclination (beyond standard regulations).
Azimuth (beyond standard regulations).
Capture interval is 16ms (60Hz).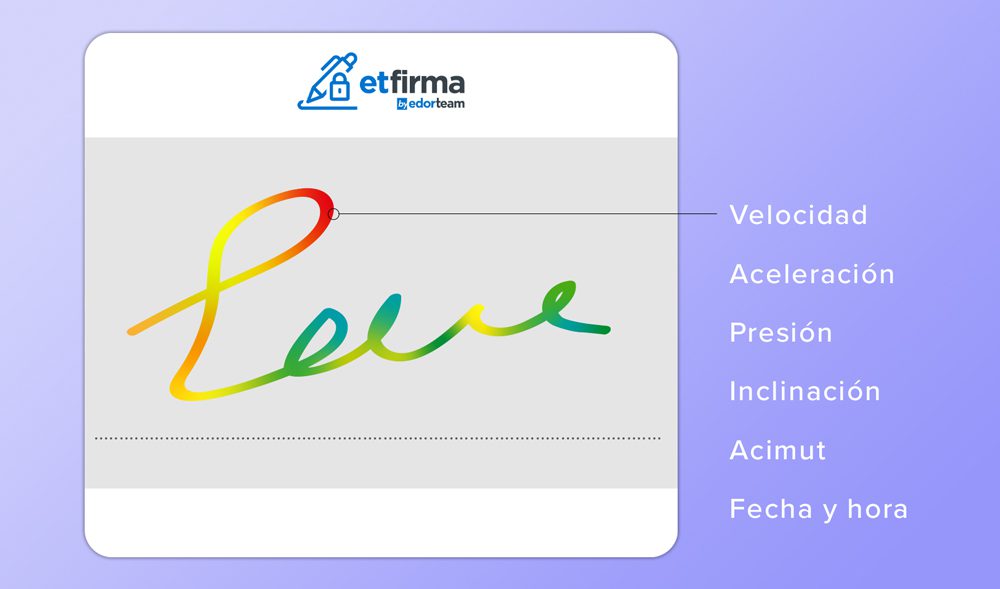 Every electronic signature system must allow signer's identification and must prevent any attempt of modification thereof.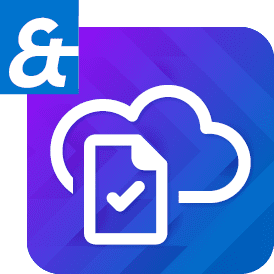 ET Documental is a perfect match for ET Firma!
ET Documental is a cloud document management and teamwork app.
It's a perfect match for ET Firma because it automatically cloud stores every contract signed. Upgrade to a high level of security on your signing procedurals. Get to know more >
What kind of companies should use on-site Electronic Signature Software?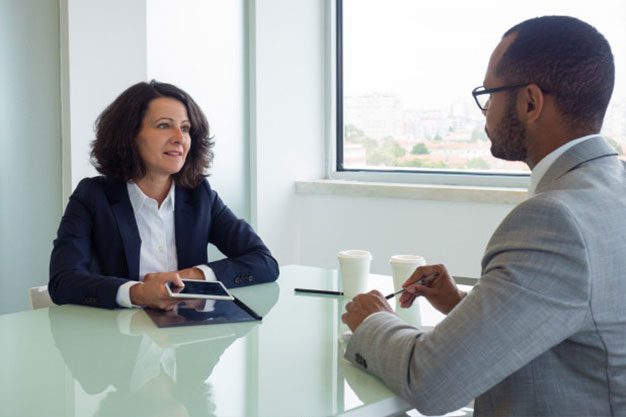 Human resources and public administration
Any HR department or public body will see its work flow streamlined with an electronic signature system: speeds up the processing of employment contracts , notifications, applications, files and, in short, all kinds of labor documentation.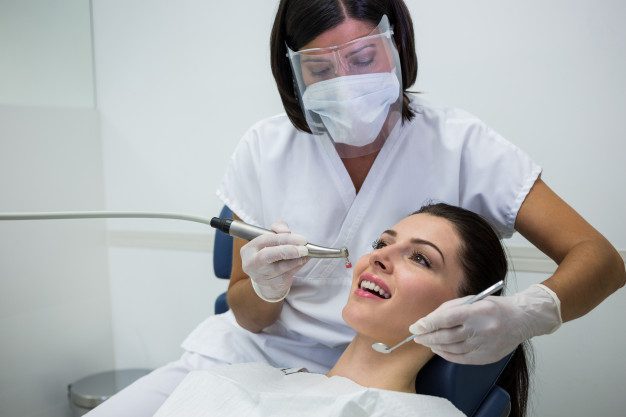 Medical centers and dental clinics
In addition to budgets and informed consents, these companies usually deals with especially sensitive information. ET Firma integrated with a cloud document management solution such as ET Documental, is legally binding and warrants data protection.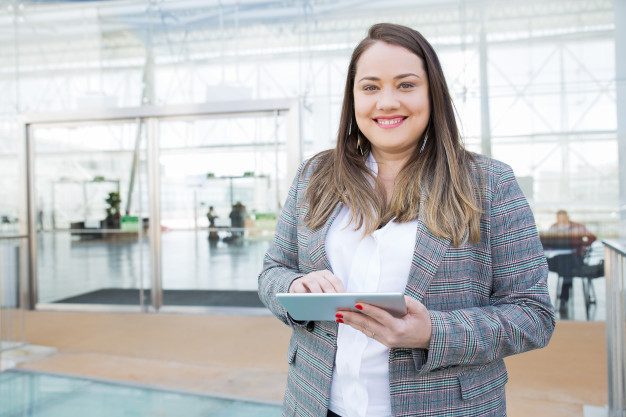 Banking and insurance agents
Nowadays it is inconceivable not to have an electronic signature system in this kind of business. But ET Firma is more reliable than other technologies because your customers can review on screen what they are signing.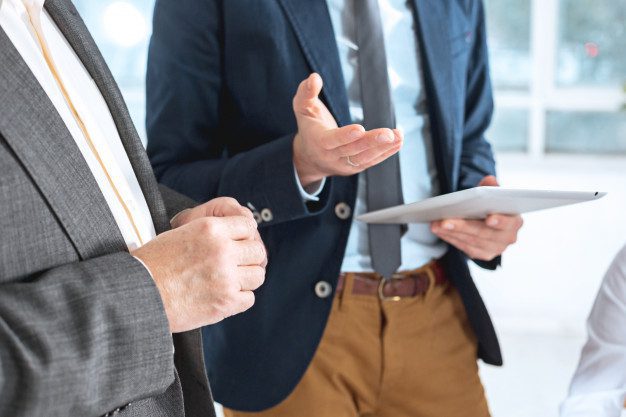 Commercial agents
There is nothing better than closing a deal on-site. As long as you have internet, you can create and sign contracts wherever you are.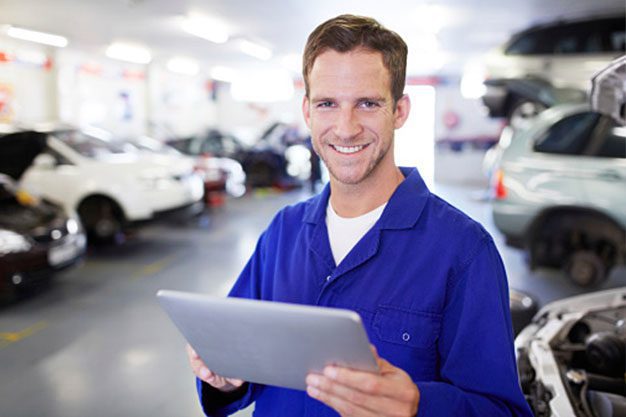 Technical services
Go paperless on your technical assistance tasks: take your iPad with you and use it for signing visit vouchers and authorizations.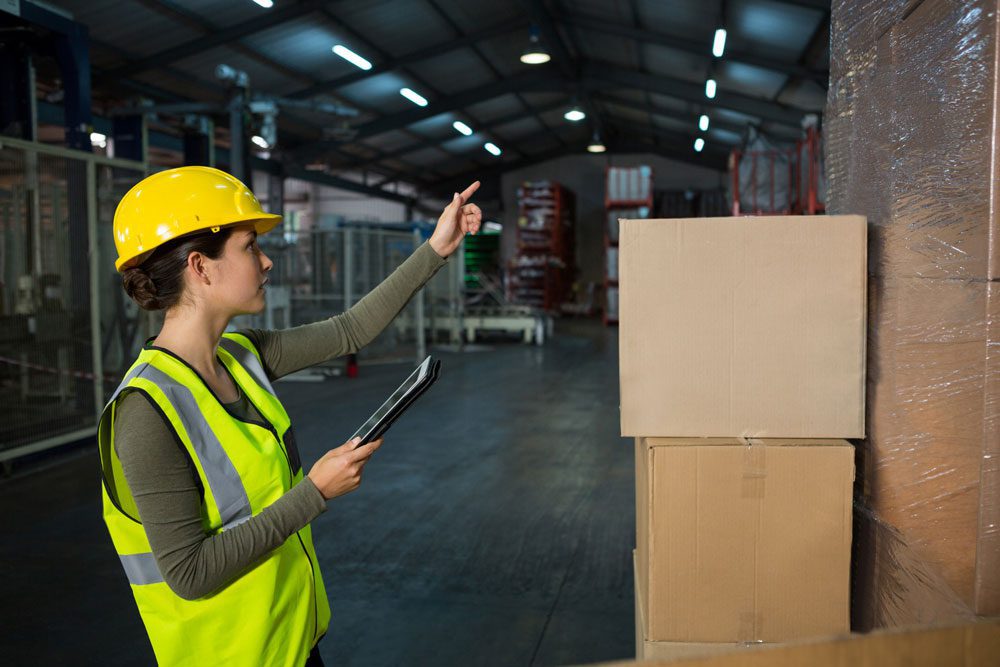 Transport and delivery services
The advanced electronic signature is also recommended for all kinds of delivery services. Signers will be able to review delivery details and you won't carry paper.