Trusted encryption for your files and devices
Encryption security required by GDPR
Password-protect any file or folder on your computer with a virtually impenetrable encryption algorithm. In addition to encrypting files, it also protects USB removable drives.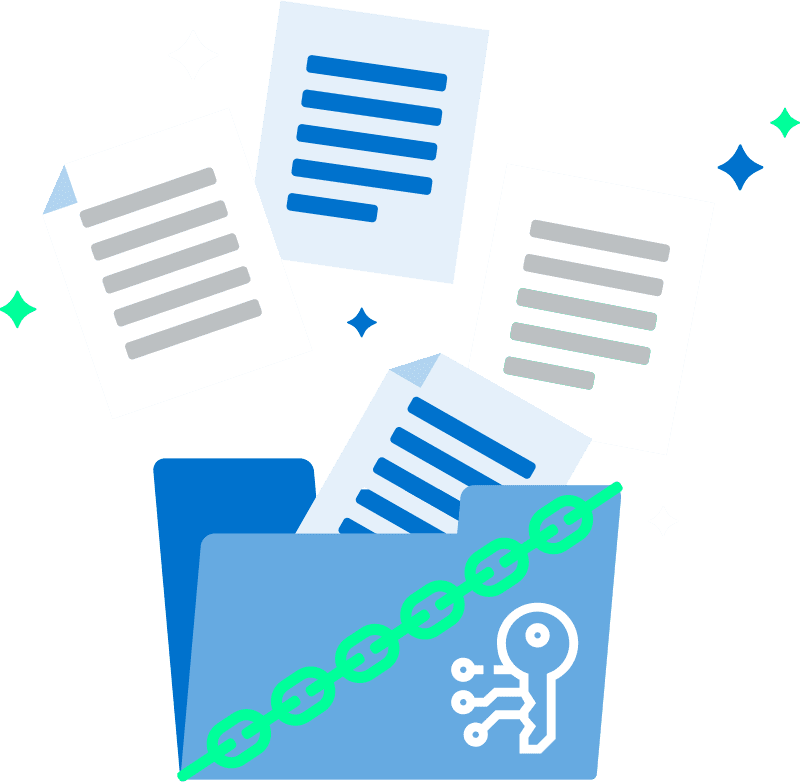 What are the advantages of an encryption software for files and folders?
Encrypt files and folders
Password-protect your stored data as required by GDPR's 34th article.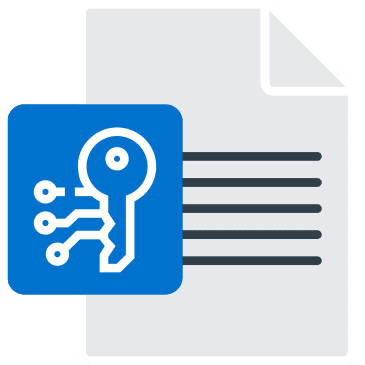 Encrypt any kind of file you may have on your computer.
Encrypt folders and their content in a single click.
Safe online transfers
Use ET Encrypt to send encrypted files over the internet, thanks to online decryptor.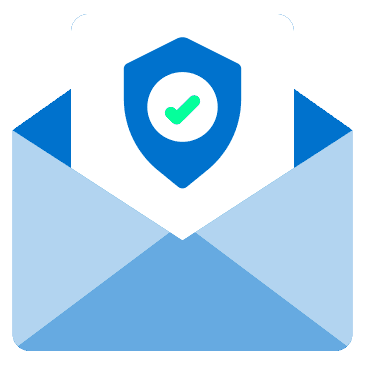 Files can be decrypted with our online decryptor.
The message receiver does not need ET Encrypt to decrypt.
Protect your USB drives
With ET Encrypt you can also encrypt USB removable storage devices you need to carry with you.
Decrypt information on any computer, whether or not it has ET Encrypt.
If you lose your device, no one will be able to access the data.
30-day-free trial
Contact us with your company's requirements and get a free non-binding trialfor 30 days, only for you.
How to encrypt a file, folder or USB with ET Encrypt?
File encryption
Encrypting a file with ET Encrypt is very easy. Just right click on a file and select "encrypt". Type password you want and it will be encrypted using powerful AES 256 algorithm.
Folder encryption
If you prefer, you can encrypt an entire folder and its content in one click, exactly the same as you would do with a file. You can also set all files you save in that folder to be encrypted automatically.
USB drive encryption
Encrypt any external USB storage drive by simply right-clicking on the drive and selecting "USB Encrypt install". Once installed, it will be possible to encrypt and decrypt the USB content on any computer.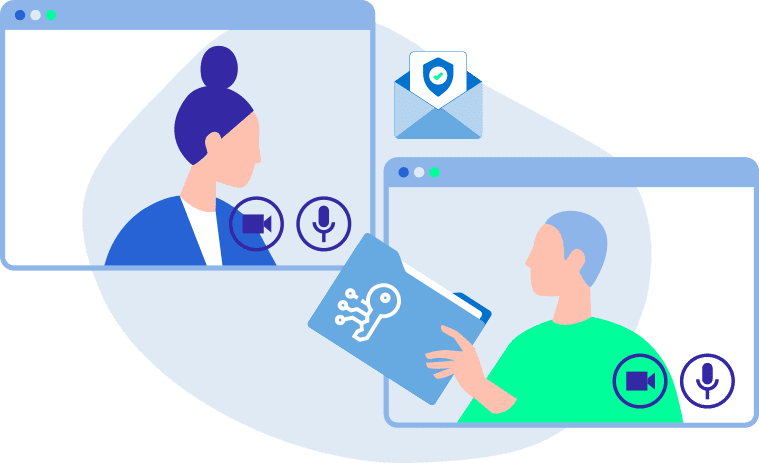 Encrypted files and USB drives can be decrypted online, so message receivers do not need to install any program to decrypt the protected data.
What you should know about encrypting files
What is data encryption?
Encrypting files is the process by which readable information is transformed by an algorithm into unreadable information. This illegible information can be sent to a recipient with much less risk of being read by third parties.
Why should I encrypt files?
Because it is mandatory to restrict undue access to information during its transport or transmission.
The regulatory development of Organic Law 03/2018, of December 5, on the protection of personal data and guarantee of digital rights establishes:
92.3 of the RLOPD: in the transfer or sending of documentation "Measures will be adopted to prevent the theft, loss or improper access to information during its transportation."
101.2 of the RLOPD: the distribution of media containing high-level personal data "It will be done by encrypting said data."
104 of the RLOPD: the transmission of high-level personal data through public networks or wireless electronic communications networks "It will be done by encrypting said data."
In which cases should I use the encryption tool?
Whenever you want guarantee the integrity and confidentiality of the information contained on work computers, portable devices or documentation that you attach in an email. For example, documents containing personal information about your clients, billing information, accesses … or simply a document that you are going to send by email that is considered confidential and should not be read by third parties.
If I have antivirus on my computer, is it necessary to encrypt the stored personal data?
A computer can be the victim of computer attacks despite having antivirus protection, especially if malware is installed by mistake or other types of malicious software.
A computer can also be compromised through a local network or non-secure Wi-Fi connection, so it is essential to protect with a reliable encryption system files containing confidential information.
Why should I encrypt my e-mail attachments?
Although sending via email is supposed to be safe, security breaches or human errors (such as the wrong recipient) can occur and that information falls into the hands of others. For this reason encryption should always be used as a prevention when attached documents are considered confidential.
What is the AES-256 algorithm?
The AES-256 is a top-level encryption system , one of the most advanced algorithms on the market with the highest level of security currently available.
It is essentially a system unbreakable , and even if your work network and computer were hacked, the encrypted files they contain would be impossible to decrypt.
How is ET Encrypt encryption different from other applications?
ET Encrypt uses the AES 256 (Advanced Encryption Standard) encryption algorithm. It is currently the only algorithm authorized by the NIST (National Institute of Standards and Technology) to protect classified data, and today it is impregnable.
There are other encryption applications that may or may not use the AES 256 algorithm, so depending on the application you use, they could violate the encryption algorithm and also access the information.
ET Encrypt guarantees efficient and totally secure encryption of your documents and USB devices.