Digital security for your company
ET Seguridad
Global solution for data protection and business productivity.
ET Encrypt
Encrypt files and devices safely.
Document Management
Your online office, wherever you are.
ET Backup
All your device data in the cloud.
Contact us
Receive expert and personalized advice.
Data protection specialized IT consultant
We are a software and consulting company specialized in computer security and data protection. In the sector since 1992, decades of experience and know-how support us.
Our human team is made up of specialized consultants with extensive experience in legal consulting, as well as qualified professionals from the IT sector.
Software development
We are own developers of business software. We have a wide catalog of management and productivity software, digital security and legaltech.
We also develop all kinds of software and fully customized app on client's needs.
Legal consulting
As a company specialized in security of the information, we offer comprehensive service in matters of GDPR Privacy Policy, ePrivacy, CCPA, and Compliance.
We are specialists in data protection.
Safe and efficient teleworking
Many of our software solutions are cloud for your maximum comfort and security. From backups to powerful teamwork tools.
Cloud app are accessible from any web browser and anywhere in the world.
IT services for companies
Every company faces multiple threats in the computing field.
Your business computer network will always be up to date, both hardware and software. Our technical service is fast and effective, being able to solve most incidents through remote control.
Our management tools are suitable for:
Companies, SMEs and freelancers
Productivity software: monitor work activity and control access.
Solutions for teleworking.
Online management platform for GDPR and Compliance.
Business IT management and maintenance.
Technical assistance service.
Agencies and consultancies
Consultants specializing in GDPR, ePrivacy and CCPA.
Independent and qualified Data Protection Officer service.
Information security audits and training.
Law firms and offices
Solutions for the management of your client's data protection.
Compliance software with online Whistleblower Channel.
Management of the Spanish Law on the Prevention of Money Laundering in the cloud.
Customized legaltech software.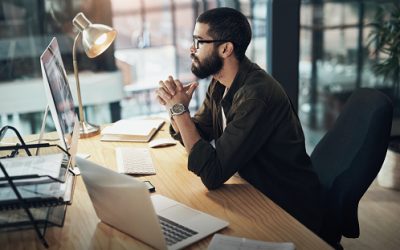 Recently, the AEPD has published an update of its Guide for the notification of personal data breaches , a useful document so that those responsible for processing personal data know when to report a breach to the supervisory authority, in what term, or who and what...