Opening to the public with a business website
By now, there is no doubt that a company needs a certain web presence on the Internet. No matter how big or small our business is, it is an element that will make potential clients end up visiting us or making use of the services or products that we provide. Making good use of a business website can make a difference with our competitors.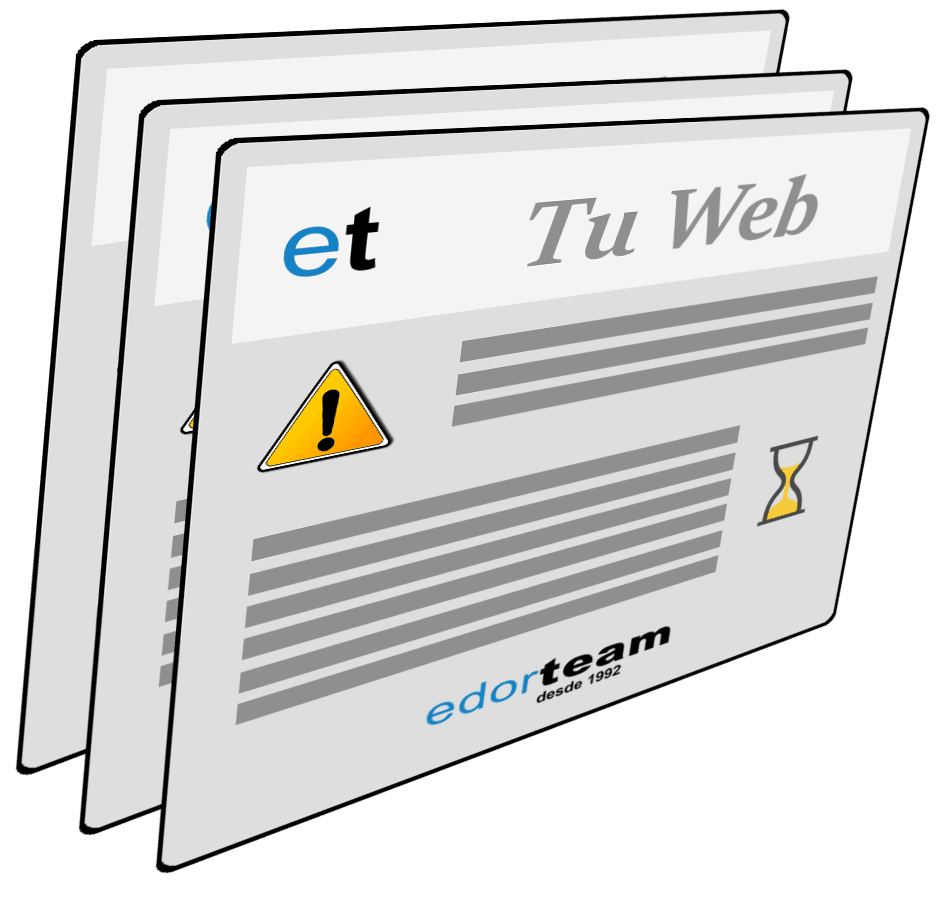 In this series of publications, we are going to show you different types of websites according to the business needs or objectives of different companies.
The most common types that we can find of websites can be cataloged within the following formats:
In this last installment of this series, we are going to approach the considerations in the approach that a company should give to its online environment and we will see some application examples.
Requirements and needs
Depending on the nature with which we want to approach our website, it will be necessary for us to take into account certain global approach l.
If we deal with a commercial website, which is aimed at selling our own products, we can combine this with an online store. Keeping the different references to the products that we work updated, we can become a reference site.
If, in addition to carrying out this informative process, we want to establish a communication environment with the visitors of our website, four different approaches or a combination of these can be carried out to open the communication channel with our consumers.
Enable comments in the updates or news of the page. In this way, users will be able to comment on the news that we publish.
Enable a dialogue environment , as a forum . This case is common when the product we sell may be capable of generating a hobby or related activities. A forum at a food business may not make much sense. On the other hand, in a company dedicated to leisure, it can open interesting debates.
Contact page with the company. By means of a telephone or a contact form, the user of the site will be able to contact the company.
Enable a ticket system customer service. When the size of the company is very large and requires a customer service, it will be necessary to identify and manage the different incidents according to the scope of application and follow the different phases through which the solution of the problem evolves.
In the first two cases, if the formal part is not properly separated from the informal one, it can lead the site to be an informal website and drive away certain types of customers. On the other hand, in the cases of the contact page, users are duly separated and they can be given personalized assistance appropriate to their needs.
It is necessary to mention that depending on the size of our company and the areas in which it operates, it may be necessary to we have to designate or incorporate to our staff, an employee for the management of the website. Depending on the size of this, it may be that with dedicating a few minutes a day or a week, we have more than enough. If the volume of users that we move on our website is high, a dedication of several hours per working day may be necessary.
An example of misuse of the web presence
A small company that is dedicated to the distribution of specialized leisure products such as https://www.elviejotercio.com/ it has been opened to the Internet through an information page. Everything and that with this presence makes your business known and gains presence on the web, by poorly maintaining it, goes into the background. It is worth mentioning that it is aimed at professionals and the contact is more direct using channels such as email or telephone for your customers to place their orders. If we examine its different sections, we will see that in the catalog and bulletins section, the last entry dates from several months back in time. The different sections that it has, refer to a tiny part of the catalog that works, not making much sense to highlight the six products given with their own section.
The status of this website causes it to be directly classified by users as little useful and at most your contact section will be used to send a message to the members of the company.
To make the website have a certain relevance and generate weight among its consumers, it would be advisable to have the
catalog updated to the day
available to users and reconsider the need to have a small sample of your catalog with its own section. Or expand to cover the entire catalog, which would be a daunting task, or on the contrary, eliminate those sections and replace them with a news section that is updated periodically that allows them to maintain more direct contact with their audience. It would also be important to consider making a strategy in social networks, to further direct the public to the website.
As you are a physical product distributor, you might consider supplementing the information site with an online store or ordering system. Your customers would have the ability to place their orders through that online store, find the company's updated catalog and could directly process payments for their orders. Depending on the technology used, the store would distinguish between distributor users and private users, applying different discount ratios as the case may be. If company policy were to only work with professionals, limit access to them only.
By applying these changes, the company would increase its profits by increasing the amount of public that would go directly to its website.
Example of a company with good practice on its website
The company nvidia, on its website https://www.nvidia.es/ has a strategy very well adapted to the online environment. It has provided its informative website with an online store, which allows the products it manufactures to be sold directly to its customers.
The website offers a easy and intuitive access to the files of your products, with their technical details and requirements for their use and the files related to these. Where appropriate, hardware drivers and complementary applications.
Additionally, it incorporates a custom application , a forum , to facilitate contact between company staff and users of this. In this way, a constant communication channel is created, giving users a feeling of proximity to the company.
All this will have an impact on the brand image that will provide them with positive feedback and will make the users themselves invite their acquaintances to visit the site through word of mouth and thus end up consuming their products.