Differences between ethical channel and whistleblowing channel: are they the same thing with different names?
From a strict point of view: yes, but there are nuances that we explain below. Read on to learn how to tell them apart.
Whistleblowing channel or ethical channel?
To begin with, the difference is only in the name. Its purpose, in both cases, is to be a confidential communication channel from which to report malpractices and infringements detected within the company. This channel is internal, i.e. the complaints are received by a member or department of the company itself, which undertakes to respect the anonymity of the complainant and to resolve the case internally. Therefore, it does not involve any authority or public entity as it would happen in the case of filing a complaint form.
Until now, these communication channels were specific to companies with a Compliance Plan (also known as a Criminal Risk Prevention Plan). As part of Compliance, an internal communication channel is implemented to alert about bad practices and crimes committed during the business activity. As we have highlighted, this channel is internal, and is generally accessible from an employee portal or similar. As Compliance is a protocol of good practices aimed at the members of the company, so is its channel for reporting infringements.
This communication channel has traditionally been called an ethical channel, although the name depends on each organisation. The term whistleblowing channel, has some meaning issues. For many companies has negative or deterrent connotations, and this is why the term ethical channel became popular.
Until now, the term 'ethical channel' was generally used more because 'whistleblowing channel' had negative connotations.
E-book: your anonymous whistleblowing channel as required by law
We explain you how Edorteam's ET Whistleblowing Channel software works.
With EU Directive 2019/1937, the term whistleblowing channel is popularized
With the recent entry into force of EU Directive 2019/1937, having such a communication channel becomes mandatory for all companies with more than 50 employees as of December 17, 2021.
In this directive the term whistleblower channel is used, and from there it begins to gain popularity ahead of ethical channel.
But what we need to pay attention to and the only difference with the ethical channel we have known up to now is who is covered by the European directive:
Who is covered by EU Directive 2019/1937?

Employees, former employees and self-employed workers.
Interns and volunteers, whether paid or unpaid.
Suppliers, contractors and subcontractors.
Shareholders.
Individuals involved in recruitment processes.
Relatives and colleagues.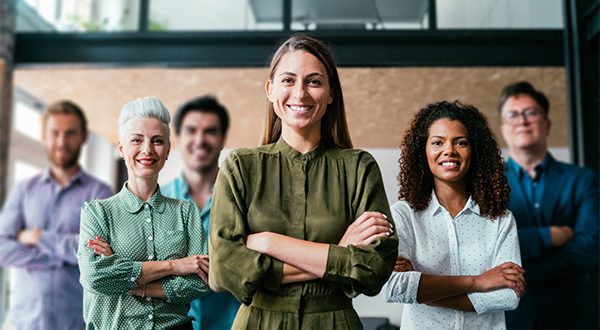 Is your ethical channel public or internal? There's the difference
The mandatory communication channel referred to in the European directive must be a publicly accessible tool, available to any person who is minimally related to the company, even if they are not part of it.
In conclusion, if your company has an internal whistleblowing channel for your employees, whatever you call it, it does not comply with the new regulations and must be adapted so that it is accessible to the public (as long as your company is obliged by the directive). Here we explainfor which companies is mandatory.
Finally, it is highly recommended that your channel gives the option to be 100% anonymous. This means that the complainant can track their complaint using a tracking code, thus avoiding providing any contact details. In our previous postwe explained why.
If you're looking for an ethical channel software to comply with EU Directive 2019/1937, make sure it's a publicly accessible and anonymous channel like Edorteam's.
Comply with EU Directive 2019/1937 with an anonymous Whistleblowing Channel
Edorteam's solution is a cloud software, publicly accessible, 100% anonymous and GDPR compliant.