Opening to the public with a business website
By now, there is no doubt that a company needs a certain web presence on the Internet. No matter how big or small our business is, it is an element that will make potential clients end up visiting us or making use of the services or products that we provide. Making good use of a business website can make a difference with our competitors.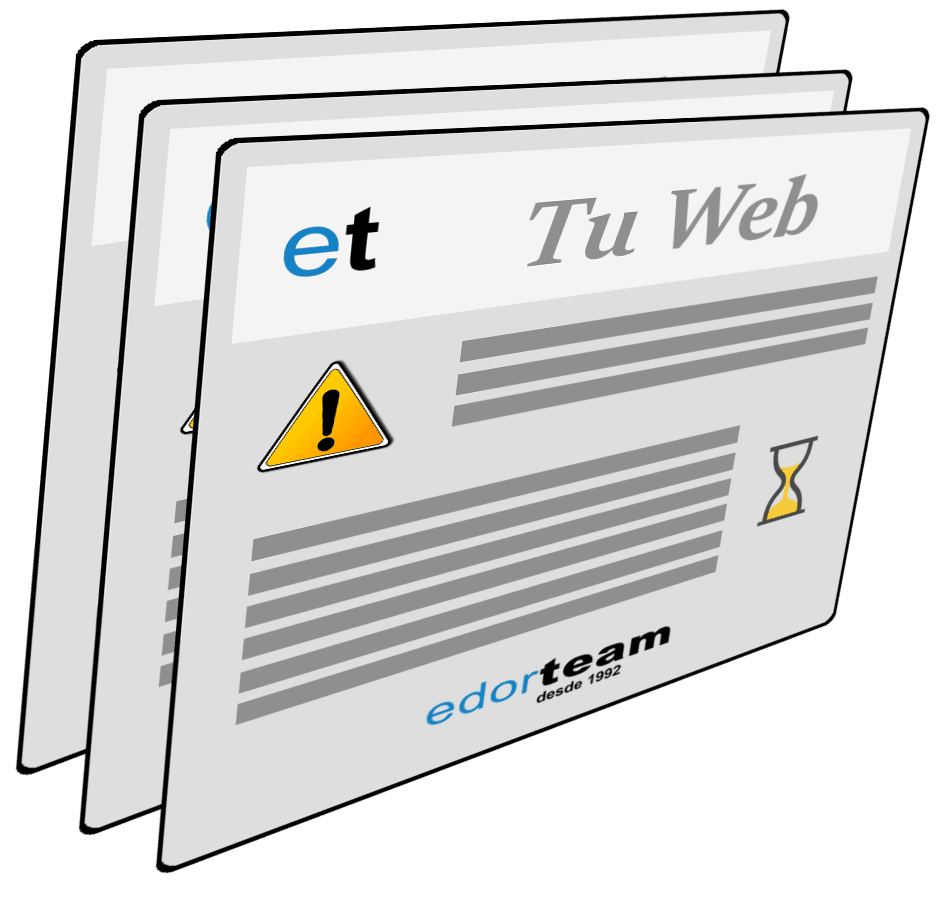 In this series of publications, we are going to show you different types of websites according to the business needs or objectives of different companies.
The most common types that we can find of websites can be cataloged within the following formats:
Functional website.
Web shop.
A combination of previous typologies.
In this first installment we are going to see one of these previously mentioned typologies
We have to bear in mind that a website or a group of these can be oriented to fulfill different purposes within the same company. We can have an online store backed by a blog-type page that comments on the news incorporated in the commercial page.
Face-to-face or contact website
The type of face-to-face or contact web is characterized because it is not excessively broad in content and the company only seeks to have a slight presence on the Internet. In this type of website, it is common to announce the activity of our company and provide and establish contact methods with it, such as a telephone, an email address and even a contact form.
It is also common to show the location of the company on a map, along with its physical address of the headquarters or headquarters.
If the company has different services or products, it is usual to provide the site visitor with a small catalog of these, although no service fees are provided due to discretion or company policy.
Typology of businesses that opt for a face-to-face website.
It may be that the face-to-face or contact website is associated with a physical establishment for daily consumption, such as a bakery, greengrocer or any other of a similar nature. It can also be associated with a type of product that cannot be easily offered through the network and requires a contractual process, such as a sworn translation service. This type of site is also chosen when there are no resources for its maintenance or it is not committed to this means of communication, but it is desired to maintain a minimum presence on the Internet.
It is not uncommon to find businesses that could adopt other forms of websites more in line with their business model, but they choose to skip these. They simply choose not to contemplate this business avenue and have it occupied by their competitors.
By having a minimum presence on the Internet, we prevent index-type pages of companies from directing users who seek our reference on the Internet in the wrong way in case of any change in communications with the company.
In subsequent articles we will detail the types of business websites that can be used to profile our company's profile on the Internet. If you want more personalized information you can use our page
Contact
.