A hacker group posted a 125 GB link on a popular forum containing all kinds of data from Twitch streaming platform. Of what has been published, the following stands out in particular:
The source code of the application
The encrypted passwords of all users (streamers and viewers).
Payments made to streamers since 2019.
It has been confirmed that the leaked data is legitimate and that the famous company has been a hacked. That has caused the massive leak of all its information, including personal data of its users. Twitch, for its part, informs its users with this message and recommends changing the password it as soon as possible, although it omits the real reason for this recommendation.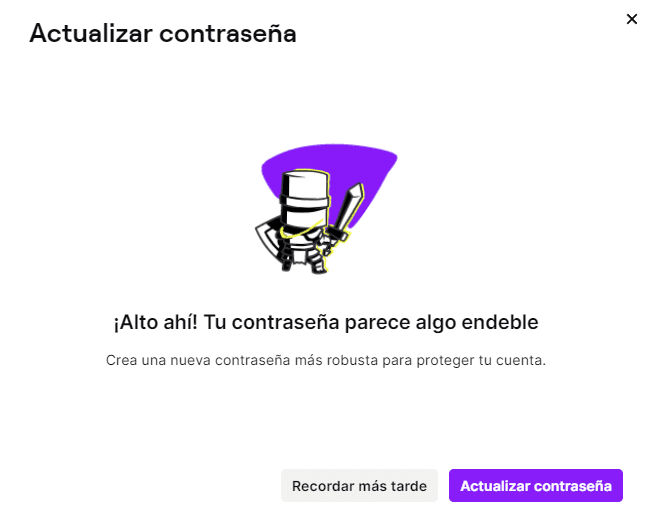 This news has been trending all day on the media and social networks because it has revealed one of the recently asked questions: how much money do the most popular streamers earn?
However, at Edorteam we want to remember this leaked information running like wildfire through social networks it is still personal data. If others share it, this does not mean that it can be shared freely all around the internet.
For Twitch users, whether streamers or viewers, we recommend changing your password and enabling two-factor authentication to log in to the platform. The passwords for all accounts have been published encrypted, so they shouldn't be crackable, but this is still a quick and easy preventative security measure, in fact, renewing our passwords regularly is a habit we should all get into.
Protect your business with cybersecurity audit
Don't leave these threats to chance, the best IT security solution is prevention.
Our final recommendation to users is to be vigilant when checking the email we used to sign in to Twitch. With all kinds of user data being leaked, it is possible that phishing campaigns are going to intensify. This means you may receive more fraudulent e-mails impersonating the identity of a company you are a customer of (such as your bank or a social network) to trick you into giving them more personal data.