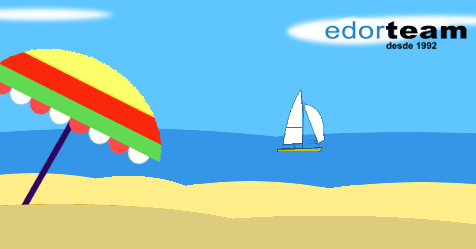 Online backup or backup on vacation
We have reached that moment of the year when we take the family and leave everything behind to take a well-deserved vacation. Relaxing and resting is essential to be able to resume September with charged batteries. Are you leaving with your homework done? The backup, have you already done it? Do not? Do you think that an Online backup is exaggerated?
But what about your data?
Are they safe?
Have you already made sure that before going on vacation they also have their well-deserved rest and rest in an online backup?
Have you ever considered the situation in which when you return from the beach or the mountains, the device that stores them has passed away or has disappeared due to a robbery?
Could you resume your business activity with the absence of this data? Do you know that according Acens , an episode of data loss could mean around € 7000 for your company? Can your company afford to have an order of this caliber without flinching?
All these are many questions that can give you a headache now that you are starting the holidays, but staying calm does not cost literally nothing .
Take advantage of our 45-day trial period for 5GB of storage to perform these backups.
If at the end of this time, you liked the rest that we have given to your data, we can talk about very adjusted and personal price rates.
You can access the ET-Backup Online backup client in the following link .
Compatible with all current operating systems, Windows MAC and Linux.
And if you need help, don't hesitate to contact us .