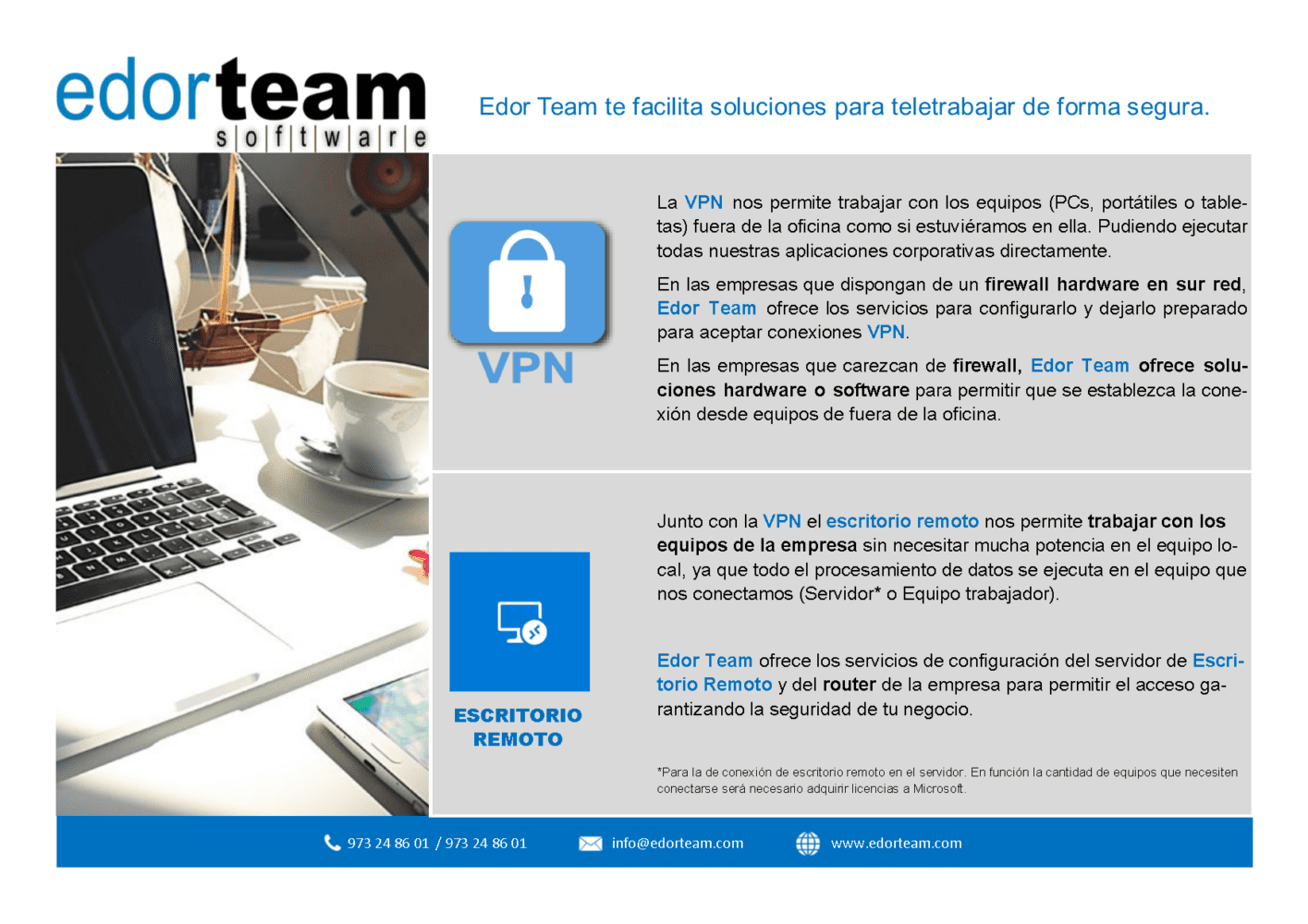 Our technicians will evaluate the infrastructure of your company to be able to implement the telework function *. With a minimal investment, you can have a delocalized work environment.
In this way, while this health emergency lasts, it will be able to continue developing those productive processes from the homes of each worker as if they were in the same work environment.
Once we overcome this difficult period, your infrastructure will be endowed with a flexibility that it did not have until now. In this way, you can continue to carry out tasks remotely without having to travel to your work environment.
These remote access systems are highly reliable and additionally guarantee an additional level of protection for access to the company network.
* For remote desktop connection to the server, depending on the number of computers that need to connect, it may be necessary to purchase Microsoft licenses.
You can check our offer at remote control systems in distribution on the link.