Make backup copies to guarantee the continuity of our business
One of the most important assets that a company can have today is its information.
Many companies they have seen forced to close by losing part or all of their information when they have been victims of some catastrophe, such as a flood, or a failure in their systems. We cannot forget about human failure. A user who is not informed of the importance of certain documentation, in a common information pool, can trigger a data loss by deleting files that he considers obsolete.
Statistics published by media such as the world places the data loss at 90%. Instead asicom, places this loss at 60%. All and these two entities vary notably their values, if it is clear that a company affected by a request for data, depending on the type of data lost, has a good chance of ending up in the group of closed companies.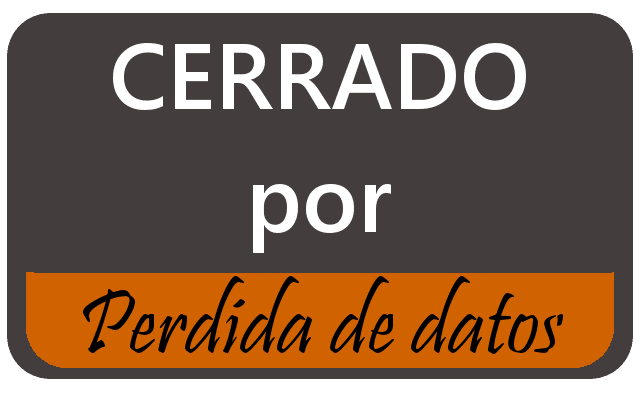 Type of data according to business
Obviously it is necessary to discern between the type of lost data , It is not the same the request of the invoicing of a neighborhood store, that the records are probably kept in the agency that manages the accounting, than the loss of data in an agency.
In the case of the neighborhood store, its assets are the products it buys and sells on a day-to-day basis. The impact of data loss is less.
On the other hand, in an agency, its assets are the data itself. The request of these can lead to a loss of the trust of your customers. It will affect having to make an investment of time and money, when re-entering the data in the system.
Save hassle with backups
If we have a backup plan, adapted to the needs of the company, we can reset state from our company to how it was before the fatal accident that caused us to lose data.
A mechanism to know if we it pays off To be interested in a backup plan is to imagine a situation that can suddenly happen. Suddenly, information systems are no longer available.
Can you recover quickly from this setback? If the answer is no, you need backups.
Another point in question is to make sure that the Backups are carried out in a way regular. .
Online backup service as a guarantee of continuity
We cannot just rely on our systems, as failure can be widespread. If a disaster occurs, we must be able to recover to resume our work activity.
Thus, ET-Backup online is our answer to prevent your company from being a victim of data loss. A subscription to an online backup program will give you the ability to automate the backup process while securely outsourcing your work data. Additionally, a subscription of this type may be associated with access to qualified personnel in this regard. This team can advise you on the most appropriate strategy for performing these online backups and help you in the recovery process.
Our guarantees are quality software and a technical service dedicated to the correct development of your backups.
You only have to worry about the development of your work.